RENA Technologies Austria
From July 2020 the company is registered under RENA Technologies GmbH Austria and emanates from Hirtenberger Engineered Surfaces GmbH, formerly Happy Plating GmbH. Happy Plating was founded in 2004 by the three physical chemists Selma Hansal, Martina Halmdienst and Wolfgang Hansal as a spinoff of an Austrian research center, and acted as a bridge between (applied) research and industrial production. Happy Plating worked as an international process developer, upscaling expert and partner for industrial implementation of electrochemical and galvanic surface finishing and coating processes, based on the company's internationally acknowledged expertise in pulse plating.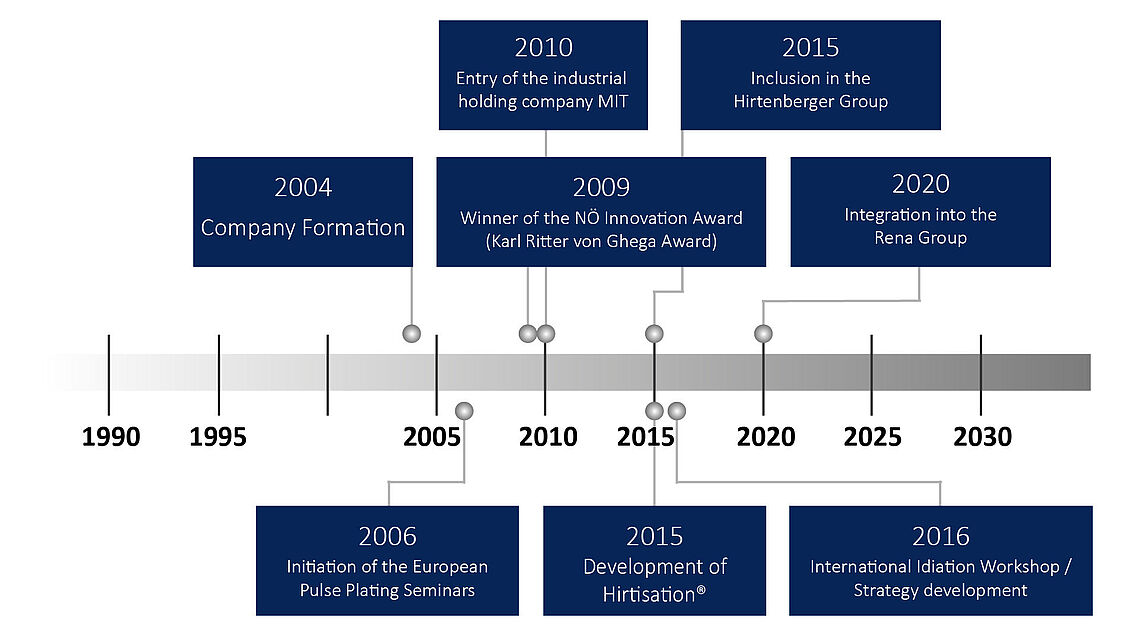 In 2006 Happy Plating founded the European Pulse Plating Seminar as an international networking and cooperation platform for all who work in surface finishing, plating, anodizing or electrochemical surface treatment and are interested in or are already using pulse plating. At the forum, possibilities, applications and developments in the field of pulse plating are presented and discussed by Europe's' leading experts. The conference also informs on rectifier technology and the industrial application of pulse plating. This made Happy Plating a vital contact for all kinds of issues regarding pulse plating.