back to overview
June 21, 2023
RENA anniversary family celebration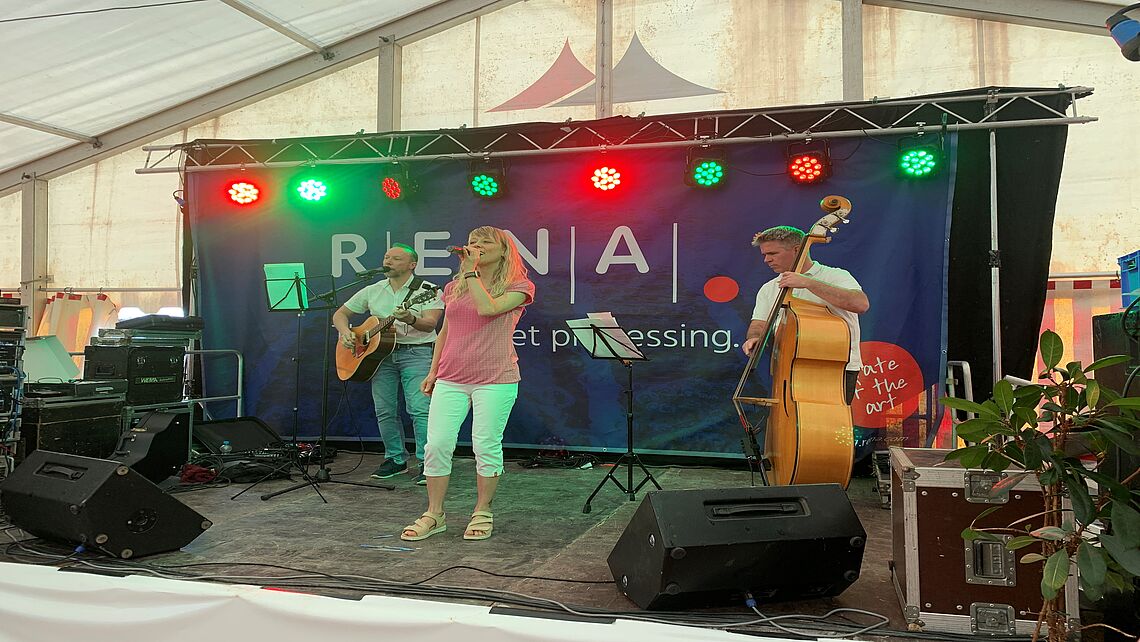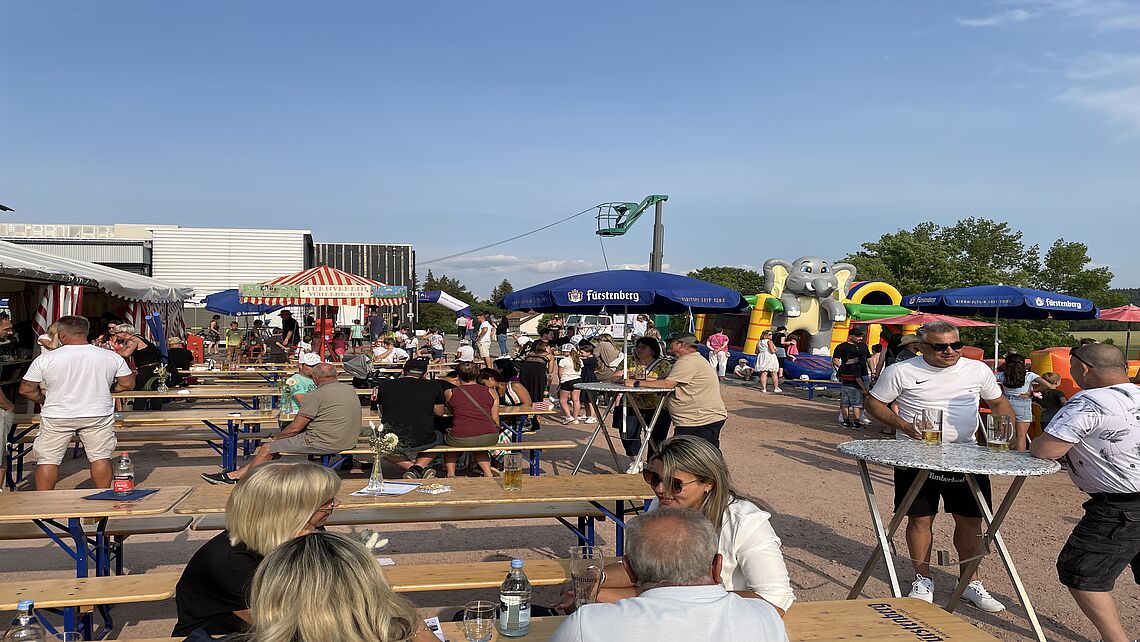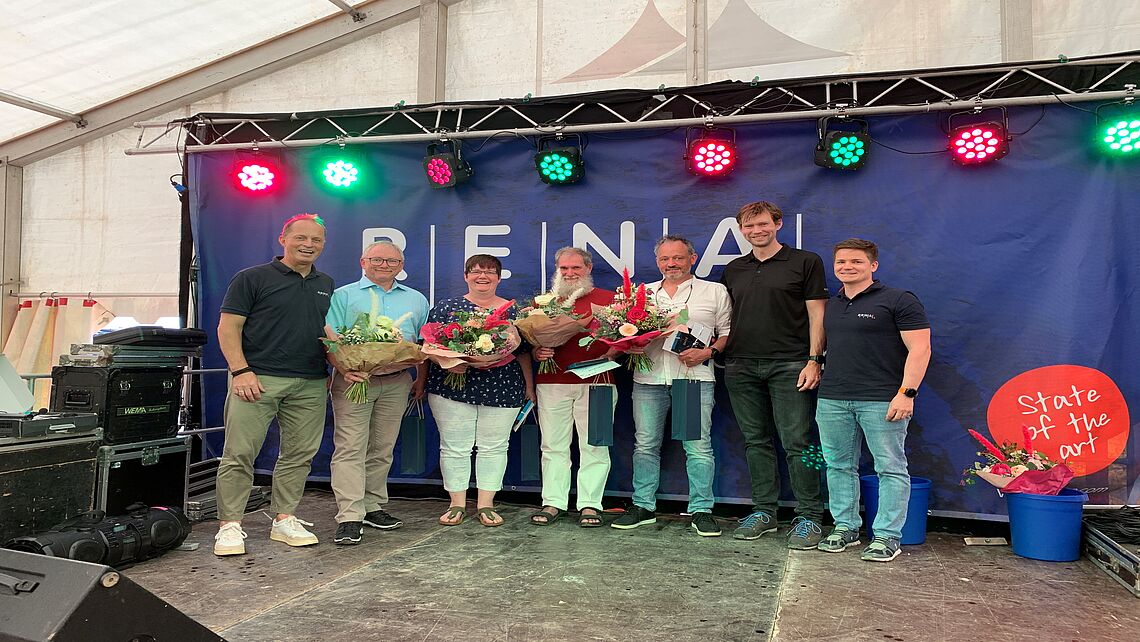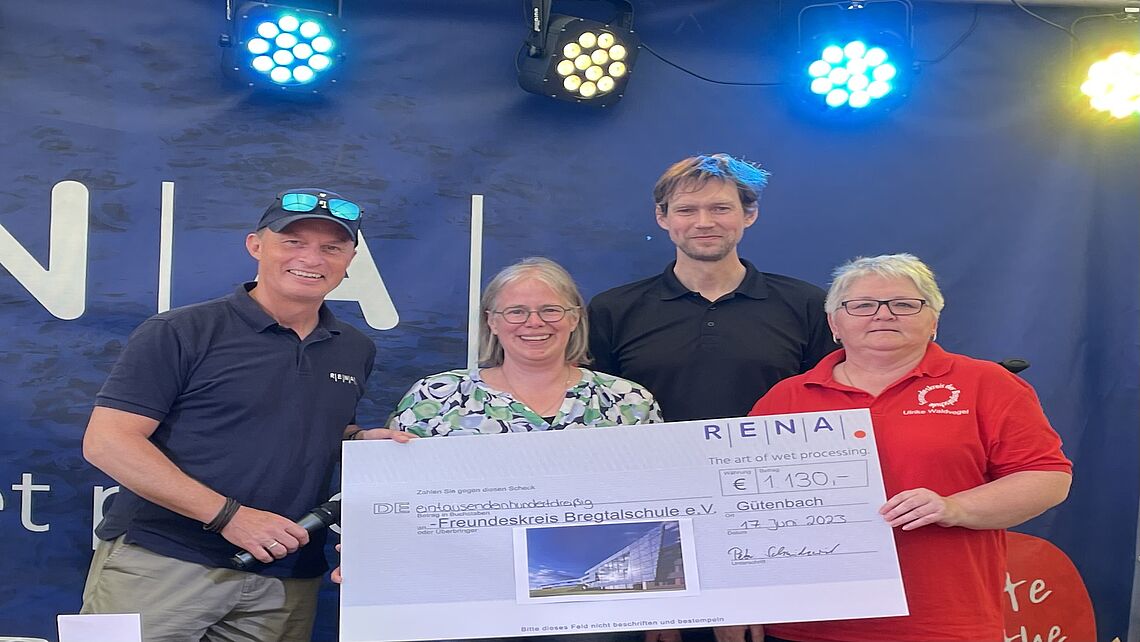 Last Saturday the time had come and the big employee family festival opened its doors for all employees and their families. With pleasant summer temperatures around 1,000 guests gathered on the fairground behind the company building for the official welcome and subsequent honoring of the 30-year company anniversary. A total of five employees have been loyal companions of RENA since the beginning and are an important part of the RENA team with their knowledge, their skills and their extraordinary commitment. The company has stood for innovation and dynamism for 30 years. Thanks to the trust of all employees, this development has been significantly shaped in recent years.
The management thanked everyone for this with this big family celebration. On this perfect summer day, the guests were able to enjoy a rich culinary offer as well as an extensive supporting program. The RENA market hall offered numerous local delicacies to feast on and enjoy, and during a tour of the company building, the employees were able to show their families where they work every day. There were activities for the children such as quizzes during the tour, bouncy castle, bullriding, carousel, make-up station and much more. Clown Harry Zapp made the children laugh with his stage performance! Thanks to the trainees, dexterity and marksmanship could be tested at three different, self-built play stations.
The musical entertainment was also well taken care of. A RENA band (all three RENA employees) performed by Miriam Brugger (vocals), Helmuth Of (guitar and vocals) and Ulf Spitzer (upright bass) delighted the guests with their musical ability. In addition to a family ticket for the Galaxy Schwarzwald, the main prize at the tombola was a family ticket for the Europapark Rust. That was incentive enough to buy a lot of tickets. A total of €1,130.00 was raised. The entire proceeds were donated to the support association of the Bregtal School in Furtwangen.
30 years of RENA - in brief
It all started in January 1993 with seven employees (5 of whom still work in the company today!) in Gütenbach in the Black Forest at 1000 meters above sea level. Today, RENA Technologies - with over 1,200 employees at 9 locations worldwide - is one of the most successful machine builders in the field of wet-chemical surface treatment. RENA supplies companies in all global markets such as semiconductors, medtech, glass, additive manufacturing and renewable energies. With RENA products, surfaces such as solar cells, semiconductor wafers and chips or contact lenses are treated with wet chemicals or water. RENA Technologies GmbH convinces with both standardized and customer-specific machines.
As an innovative and growing company, RENA Technologies is an important employer for the region with promising job prospects and diverse development prospects. With a training share of almost 10% at the headquarters in Gütenbach, RENA Technologies has been investing in the successful training of young people for over 25 years and offers all the prerequisites for a start in professional life.