back to overview
June 07, 2022
Kredence Performance Materials and RENA Technologies team up for additive supply to fast growing Indian PV market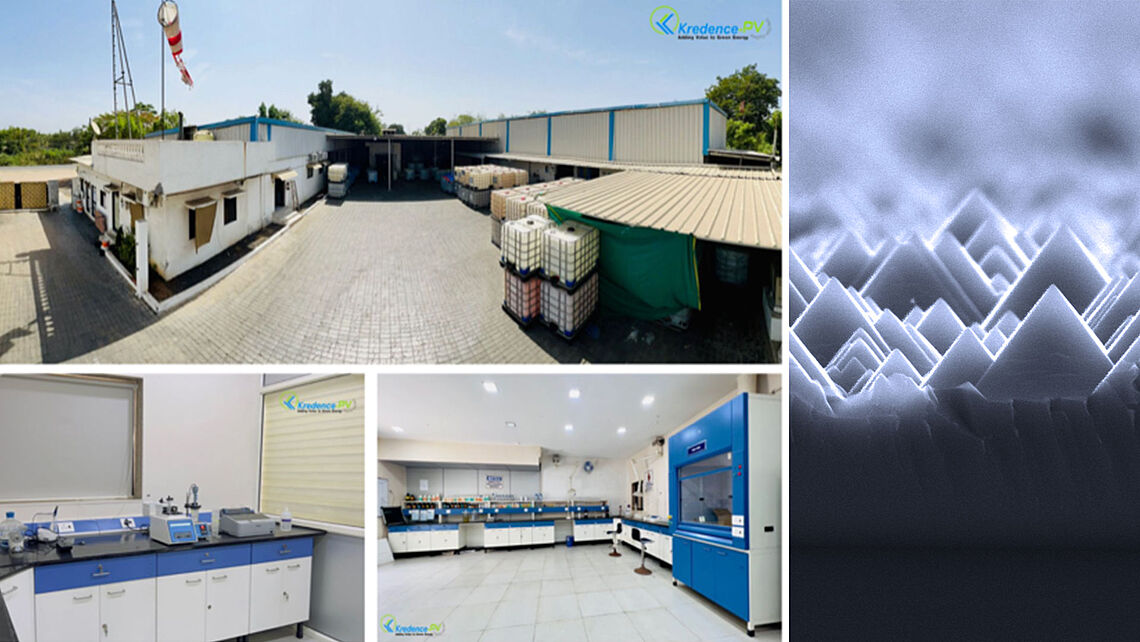 • Kredence Performance Materials India and RENA Technologies team up for texturing additive delivery in India
• Kredence to provide production facilities in India
• RENA to provide its latest monoTEX® for this cooperation
• The new partnership enables fast, local delivery inside India

Kredence Performance Materials Pvt. Ltd. (India) and RENA Technologies GmbH (Germany) are teaming up in the field of supply of additive for alkaline solar cell texturing. The companies will work together to offer the latest version of RENA monoTEX® to the fast growing photovoltaics market in India and this cooperation will allow a fast and stable supply chain to PV customers. Through this alliance, Kredence will strengthen its position as a first tier and top quality supplier of chemicals and materials for PV production in India. "Delivery from Kredence India production site to Indian customers not only ensures a swift transport to customers.
It is avoiding hold-ups presently occurring in supply chain and transportation of all sorts of materials worldwide", says Bharat Bhatnagar, Managing Director of Kredence Performance Materials (India). "We are also preparing for the expected fast growth of the PV industry in India with its focus on mono-crystalline silicon."
"The experienced team at Kredence and its large network in India enables us to help the Indian PV manufacturing base grow in the upcoming months and years. We are proud to provide our RENA monoTEX® product to this important and quickly evolving market", adds Ulrich Jaeger, VP Sales of RENA Technologies.
In late 2021, India revised its targets for growth of solar power in the country targeting 500 GW of non-fossil fuel energy by 2030. This makes India currently one of the largest growing markets for PV technology, including manufacturing equipment and materials for solar cells and modules.
Kredence Performance Materials (India) Pvt. Ltd.
Kredence Performance Materials (India) Pvt. Ltd. "Adding value to Green Energy."
Kredence Performance Materials (India) Pvt. Limited is a dedicated leading wet-chemistry solution provider in the Photovoltaic Industry based in India under the
"Make in India" concept. Kredence's team has combined experience of more than
60 years of servicing customers through knowledge of chemistry and innovation in
the supply chain in the performance chemicals business.
At Kredence, we are committed to customer satisfaction by fulfilling the customers' needs and improving products through our quality management system. Our highly trained and experienced staff uses specialized equipment and technology to provide quality customer service.
We perform routine sample analysis to meet the grade specification requirements, which ensures the performance of PV chemicals during the cell manufacturing process. To keep up with the pace of the expanding Photovoltaic Industry, Kredence provides "just in time" inventory that brings a paradigm shift in supply chain management. This enhances the confidence at each level of the value chain, and with this capability, Kredence is looking to serve 15 to 17 GW requirements of wet chemistry in the
next 3-4 years.