back to overview
July 27, 2023
NIAK 4 Platform for TOPCon Cell Manufacturing Sells Within 4 Weeks of Launch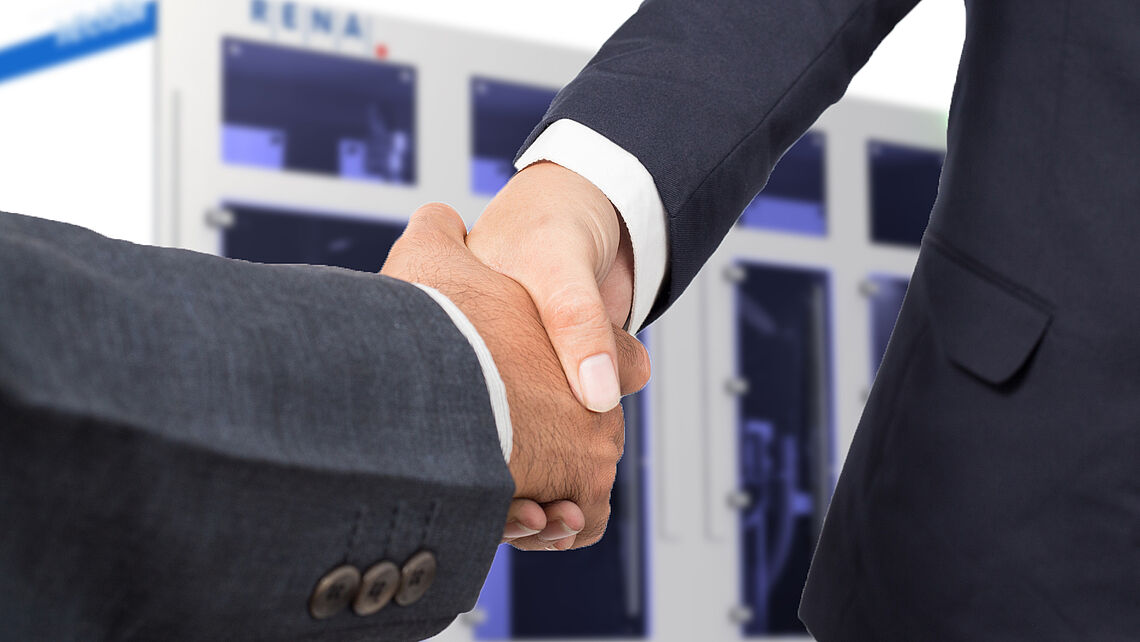 Just 4 weeks after the official launch at Intersolar Europe, we are excited to announce that several new InEtchSide tools on NIAK 4 platform have been sold. The first customer to benefit from the new platform is one of our long-term partners. Our tools are going to run in their gigawatt scale TOPCon production line. The convincing factor for purchasing was the space-saving solution combined with a very high throughput up to 13,800 wafer/hour.
The new NIAK 4 platform is designed for TOPCon Solar Cell manufacturing. It performs fully automated single side oxide and glass removal in an inline process including both rinsing and drying. Together with the proven RENA Fast Etch Technology, long bath lifetimes and high uptime, the new NIAK4 platform is an ideal solution for companies looking to increase their production capacity while minimizing their physical footprint.
"We are thrilled to see such a positive response to the InEtchSide NIAK 4" said Peter Schneidewind, CEO of RENA. "We have always been committed to providing our customers with the latest and most efficient technology, and the new NIAK4 platform is another great example."
The tool finds its application in various areas of solar cell production. It excels in rear side oxide etching for high-efficiency solar cells, as well as in the single side removal of SiO2, PSG, or BSG. Moreover, the NIAK 4 is fully compatible with PERC, IBC, and TOPCon technology, offering flexibility and versatility to manufacturers.
The InEtchSide NIAK 4 is just one of the many innovative RENA products. We are dedicated to providing our customers with the best possible solutions for their business needs.