back to overview
September 15, 2023
Umicore Collaborates with RENA Technologies to Develop the Next Generation of Germanium Wafers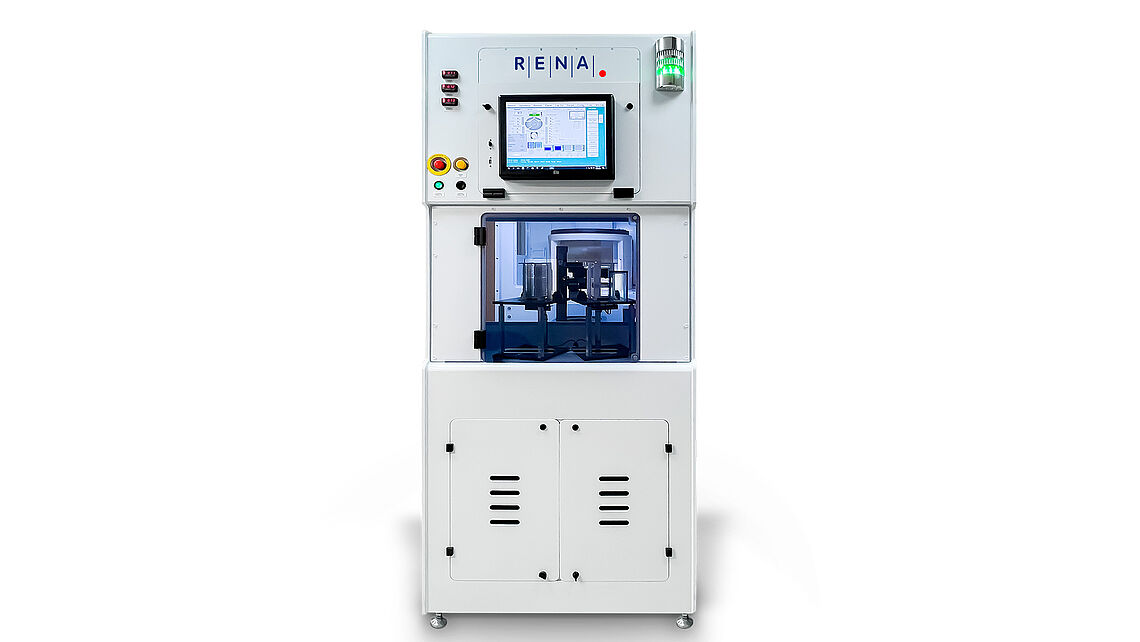 Umicore Electro-Optic Materials (Umicore EOM) has established a strategic collaboration with RENA Technologies, aimed at integrating RENA's cutting-edge ACE inception wafer processing solution into the ongoing development of
Ge (germanium) wafers. This collaboration signifies a momentous leap in the domain of the space solar cell industry.
Umicore EOM has led the way in the field of epi-ready, dislocation-free germanium substrates designed for III-V multi-junction solar cells for many decades. Umicore EOM's dedication to both reliability and innovation is evident in its strong industry reputation and extensive partnerships in the space solar cell industry. Driven by an unwavering spirit of advancement, the company is dedicated to reshaping industry standards at their very core. Herein, the RENA ACE technology emerges as a pivotal role in propelling this transformative journey forward.
RENA's advanced wafer processing solution features flexible process performance and single side, full surface processing. The scalability for mass production aligns perfectly with Umicore's application and ramp-up plans.
Built upon RENA's Inception platform, Umicore EOM and RENA have joined forces in a collaborative development program, aimed at perpetual technology enhancement and ensuring a seamless and efficient transition into mass production. This move holds important significance in the realization of both companies' ambitious expansion strategies.
Jinyoun Cho, Project Manager at Umicore EOM, emphasized the significance of our technology development, stating, "The RENA advanced wafer processing solution plays a crucial role in our manufacturing process, and RENA's technology will be a key enabler for the performance of our Ge wafers."
Franck Delahaye, Manager of Business Development at RENA, expressed his enthusiasm for the partnership, stating, "Umicore is a reliable partner, and we are glad to support their expansion plans with our solution."
The collaboration between Umicore EOM and RENA Technologies carries the potential to reshape the landscape of the space solar cell market, underpinned by a steadfast commitment to innovation and sustainability.
About Umicore
Umicore is a leading circular materials technology company with extensive expertise in the fields of material science, chemistry and metallurgy. Its overriding goal of sustainable value creation is based on the ambition to develop, produce and recycle materials in a way that fulfills our mission: "materials for a better life." This is why it is now more than ever determined to leverage its unique position and mutually reinforcing portfolio of activities to accelerate the global transformation of mobility, respond to the growing need for advanced materials, and contribute to the pursuit of a global circular economy. The company employs 11,000+ staff, globally. It has 46 production sites and 15 R&D/technical centers.