back to overview
June 25, 2018
Award at SNEC 2018 for future metallization technology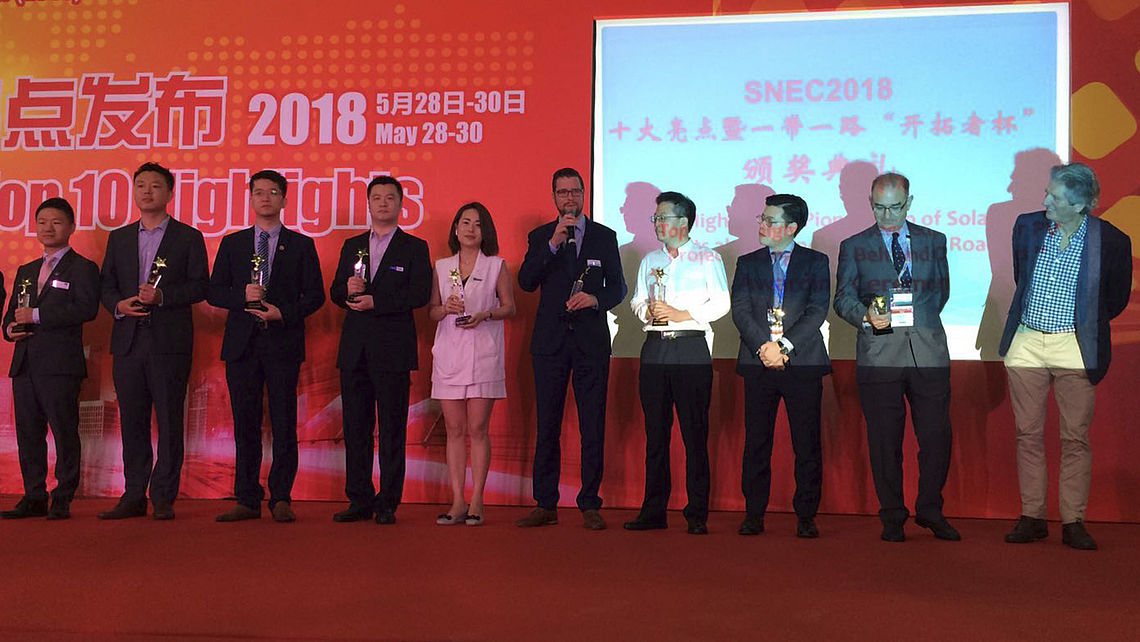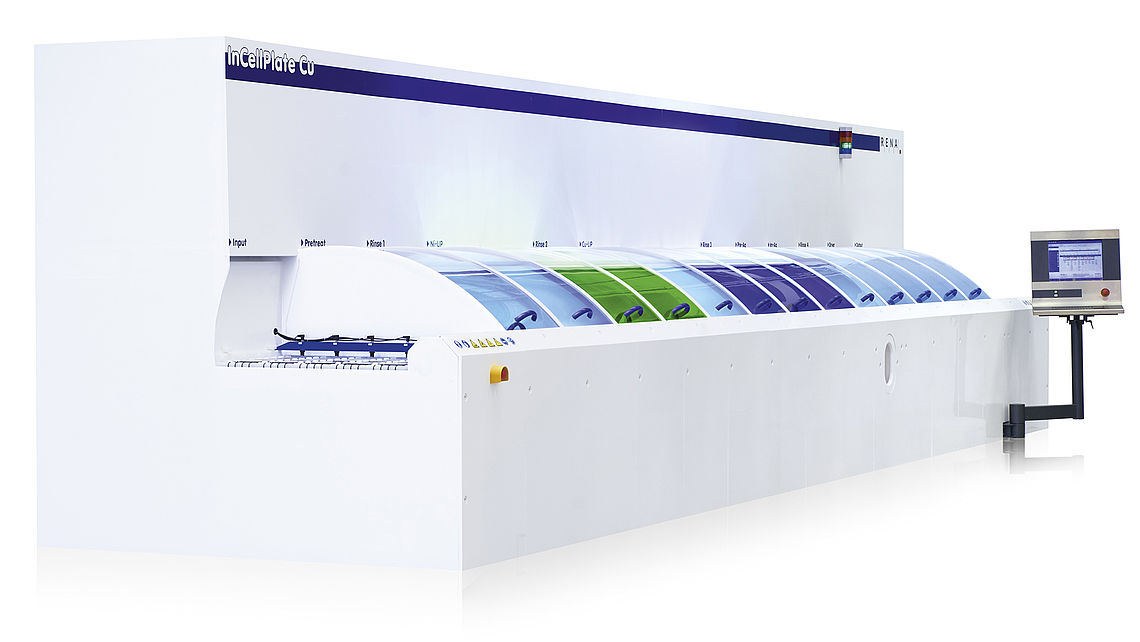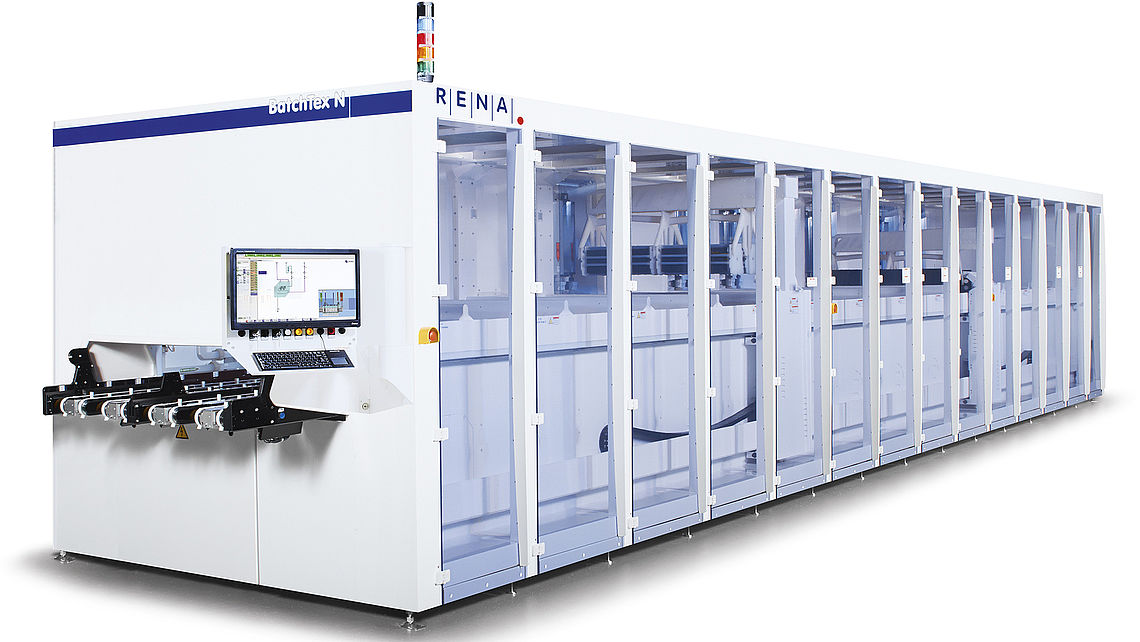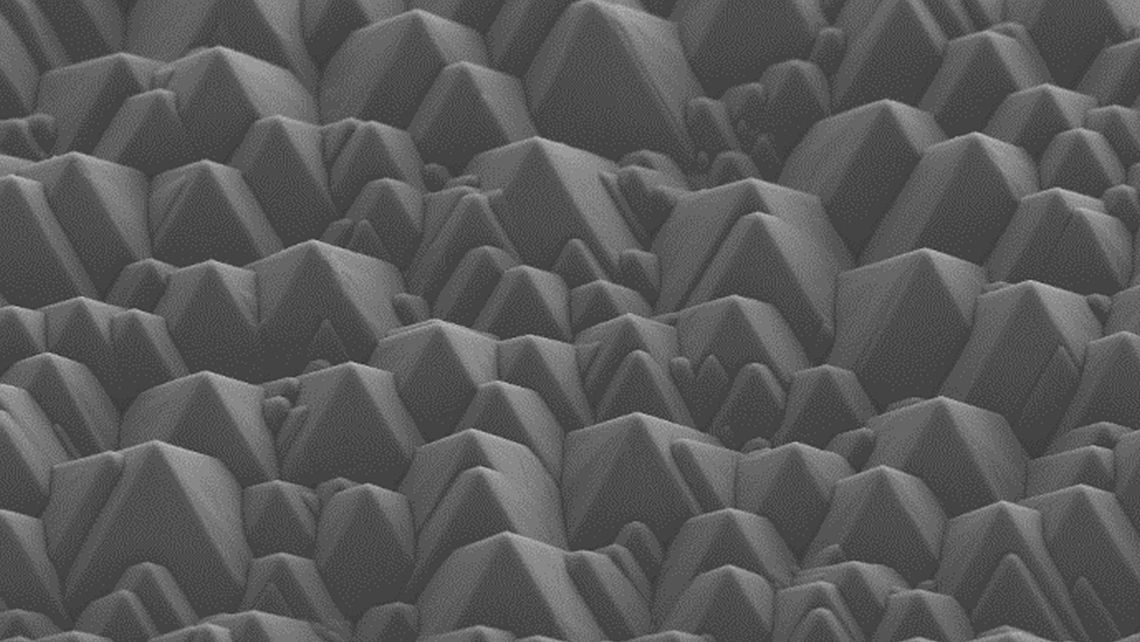 RENA Technologies GmbH (Germany) has received the Terawatt Diamond Award for its RENA InCellPlate next-generation-metallization technology during the Shanghai New Energy Conference (SNEC) on May 30th, 2018. In the scope of the "SNEC 2018 Top 10 Highlights", RENA's solution for next level cost saving in metallization was awarded the top prize. The award was presented and handed over by Prof. Martin Green of the University of New South Wales, Australia.

Peter Schneidewind, CEO of RENA Technologies GmbH, states: "We are proud to receive this outstanding award for our RENA InCellPlate technology. We are enabling cell manufacturers to take the next major step in the solar cell metallization: our solution allows for both massiv cost saving and cell efficiency increase. This is vital to further decrease the cost for solar energy." The RENA InCellPlate technology allows replacing the screen printed and costly front side silver electrodes by a stack of electro-chemically deposited nickel (Ni), copper (Cu) and a thin capping layer of silver (Ag). "More than 0.04 USD/Cell can be saved in the cell fabrication process. This is a saving of more than 20% of the metallization cost," concludes Peter Schneidewind.

RENA has also introduced the next release of its BatchTex technology during the SNEC 2018 in Shanghai and promoted it during Intersolar 2018 in Munich/Germany. The RENA BatchTex N400-8000 features a throughput up to 8000 wafers/hour using the next generation of the RENA monoTEX® process. This is a 30% increase compared to the current throughput. It allows to significantly lower the cost of ownership of alkaline texturing.
"We have pushed the productivity of our BatchTex technology to a new level: by employing RENA's next generation alkaline texturing additive "RENA monoTEX G", we are able to keep the equipment footprint constant and achieve a 30% increase in wafer output. This leads to a reduced cost per wafer, addressing the need of our customers for a reduction of manufacturing costs," explains Dr. Christian Peter, Vice President Sales of RENA Technologies GmbH. "The rise of mono and especially p-type PERC technology calls for cost effective solution of the texturing process. We are committed to continuously improve our processes and equipment and provide this benefit to our customers. RENA understands the need for cost-down measures in solar cell manufacturing and we are happy that we now can provide the next level of cost-effective alkaline texturing to the market."

Downloads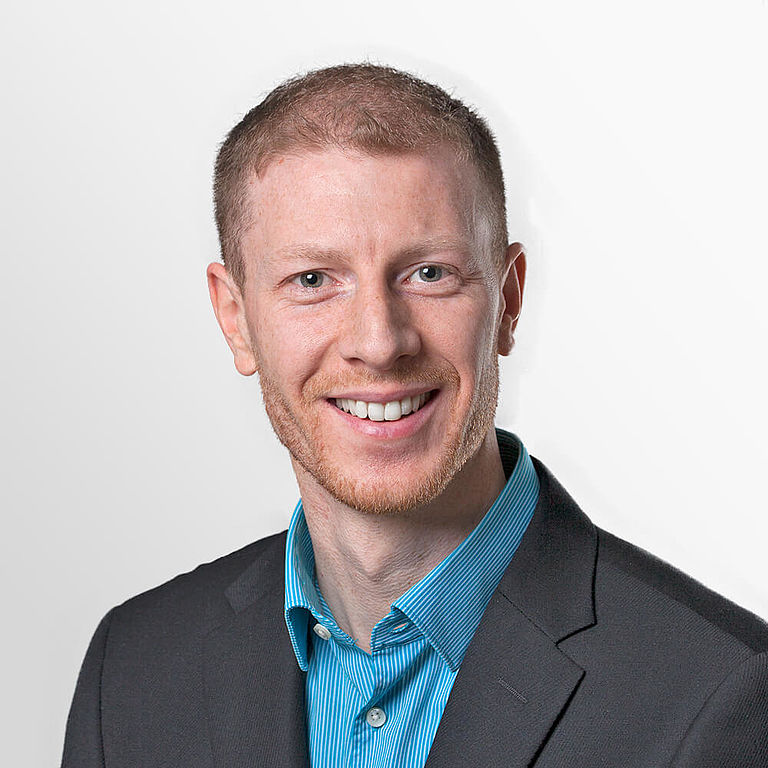 Marketing Department
Dirk Hensel
Responsible
Responsible for the following countries
: