back to overview
June 19, 2020
Inception - Semiconductor Single Wafer Processing Tool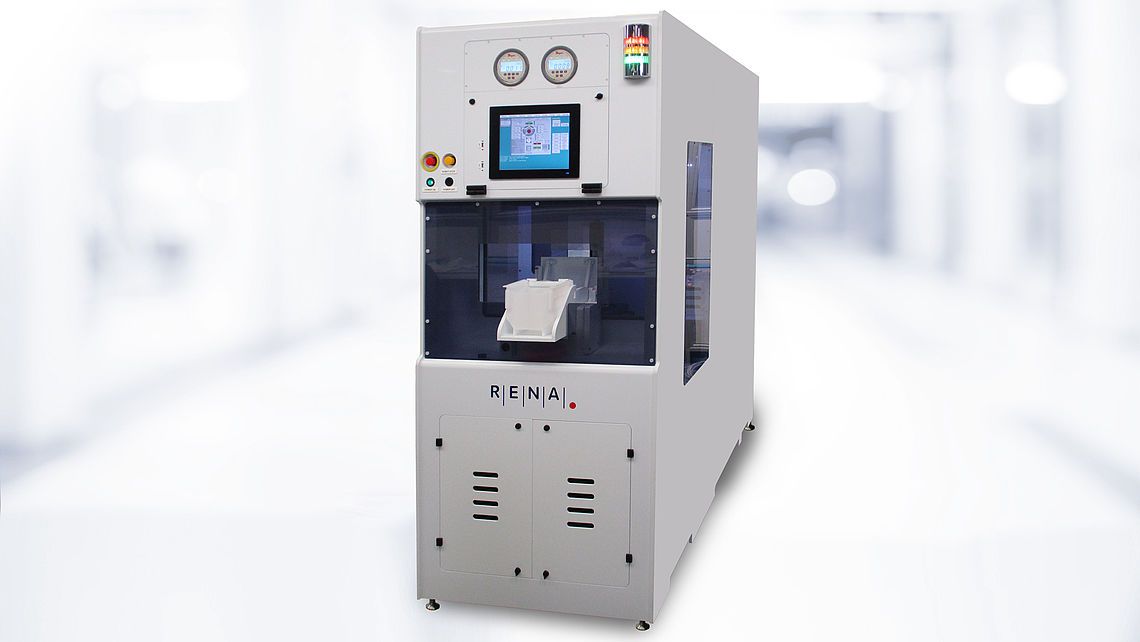 The Semiconductor experts of RENA Technologies NA, have added a new tool to their portfolio of Wet Processing Platforms. Known for proven Immersion and Batch Spray Technology, RENA is proud to announce the addition of a Single Wafer Platform for Semiconductor processing called the Inception.
The Inception enables transition from R&D to Pilot line production, and is capable of all semiconductor wet processes like Clean, Etch, Strip and Dry.
The first Inception Single Wafer Tool has already been shipped to a major Compound Semiconductor customer who will utilize its capabilities in an Acid Clean Process.
Ed Jean, CEO of RENA Technologies NA says, "if all you have is a hammer, everything looks like a nail, Batch Immersion, Batch Spray, and Single Wafer Tools all have their place in the wet process world. Most equipment suppliers however offer a one-size-fits-all approach, trying to "hammer" your application into the only platform they offer. With the addition of the Inception Single Wafer Tool to our product lineup, RENA provides the appropriate platform for any Wet Clean, Etch, or Strip application."
Heath Phillips, RENA Technologies NA Spray Product Manager says, "The Inception Single Wafer platform provides our customers, who perform tests in beakers and pie plates, the consistency to develop a process of record and automate their process."
Features of the Inception Single Wafer Tool:
FEoL (Acid) & BEoL (Solvent) processing applications
Automated Wafer Handling (Manual Load Optional)
Wafers up to 200 mm and masks up to 7 x 7
Dual moving spray arms with separate chem lines
Stationary bottom spray nozzles for DI and N2
Etch uniformity exceeds batch systems
Standard dual tank design provides multi-step processing (4-tank optional)
Single or dual load ports
Low utilities consumption
Small Footprint - 36"w x 83"h x 76"l
Highly flexible software enables rapid process development