back to overview
April 26, 2023
Successful Indian business year for RENA Technologies solar segment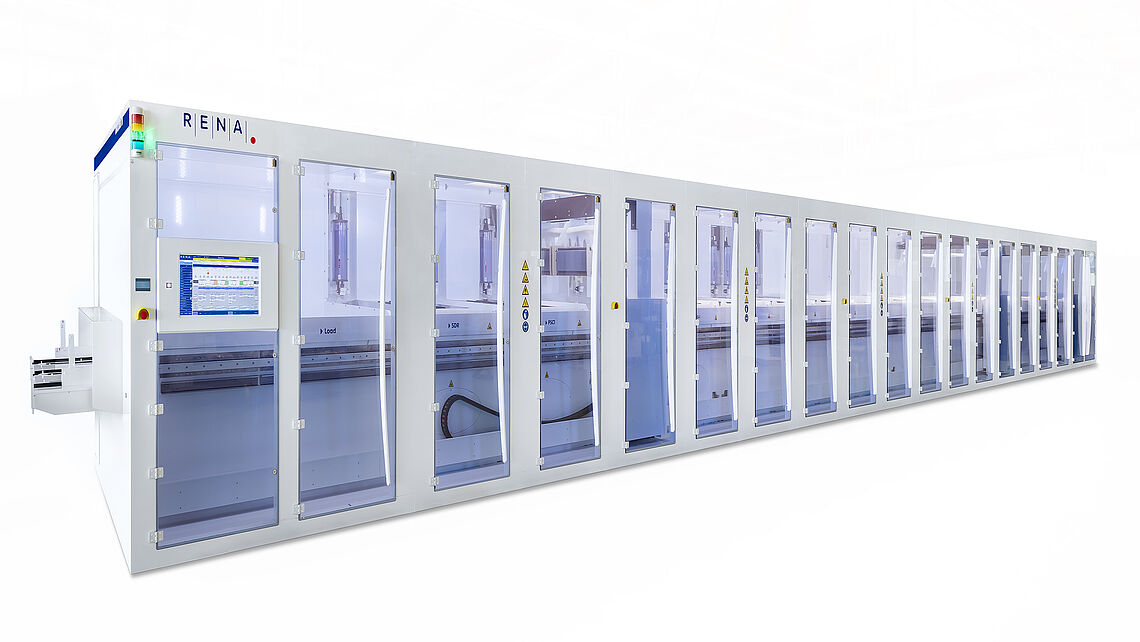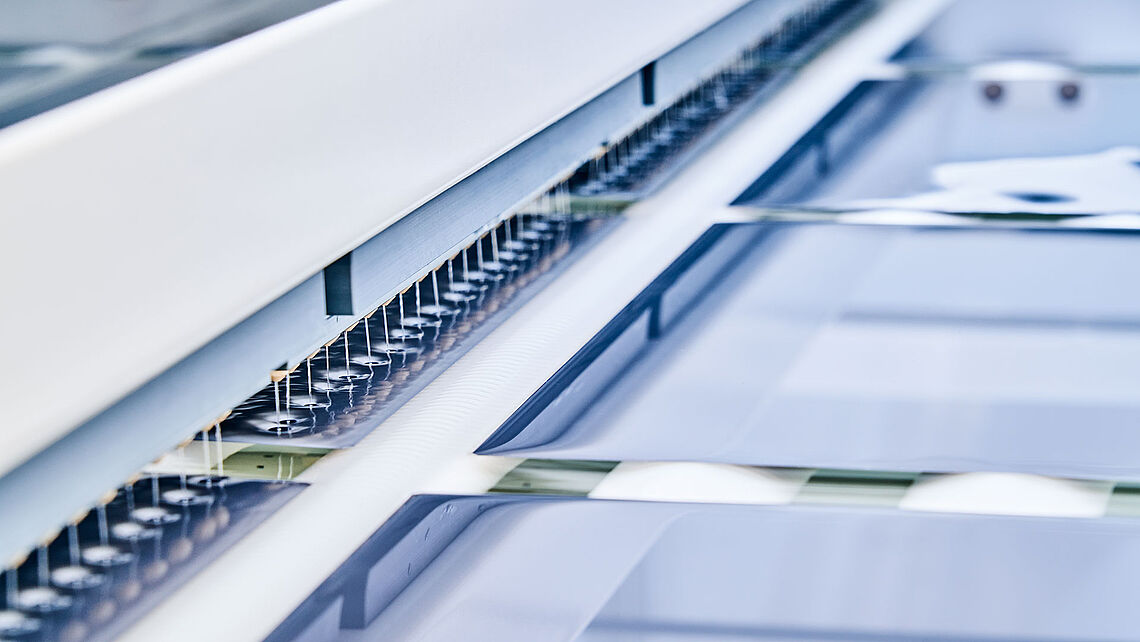 Throughout the financial year 2022/23 in India, RENA was able to collect significant orders from local PV-Cell-manufacturers. In several mid to large size PV-production line projects RENA can account for an order volume of more than 20 million euros from April 1st 2022 to March 31st 2023.
"India is way beyond the state of an emerging market in photovoltaics manufacturing. Its manufacturers are going to run state of the art production lines and are serious players in the international photovoltaics industry already." states Dr. Ulrich Jäger, SVP Sales at RENA Technologies "We are proud to maintain such a sustainable partnership with Indian cell production companies and the achieved order volume mirrors the trust they put in us as a supplier. We thank our partners in India for their trust in our products and technology." Adds Peter Schneidewind, CEO RENA Group.
Amongst others, the sold wet chemical processing equipment contains various BatchTex machines for texturing as well as InOxSide tools for single side junction isolation and cleaning for PERC and TopCon cell manufacturing.
RENA is represented in India by the International Marketing Cooperation (IMC) since 2006. With a broad network, a close connection to customers and the ability to offer service support, IMC contributes to a good partnership with the producers. Additionally, RENA can offer process-chemistry for their Indian customers which completes the comprehensive portfolio for wet processing solutions.
Prashant Shah, Executive Director of IMC India: "RENA machines are the equivalent of reliability and good performance with state of the art technologies in wet processing. On the one hand this is the key to the successful partnership between RENA and IMC and the loyal customers on the other hand."
With recently awarded production linked incentives (PLI), the growth in the Indian PV market will continue. Not only will the customers continue their expansion of cell and module manufacturing, but also focus on ingot and wafer production in the near future. This allows a greater independence from the large and dominant wafer suppliers from China and will put growth in the PV industry on a rigid base. As India has recovered quite quickly from Covid-induced restrictions since 2021, RENA also expects other industries such as semiconductor and electronics production to continue their fast growth in India in 2023 and beyond.