Wafer Wet Chemical Surface Treatment from M0 to M6 & M12
Even if silicon solar wafers have been growing ever since, for quite a long period of time wafers have remained at a length of 156.75 mm, the so called generation M2. In the last 2 years the photovoltaics industry is undergoing a rapid change from the M2 standard to larger wafer sizes. As manufacturers are keen to bring down the cost per Watt on module level, new larger wafer sizes have been introduced. PV-manufacturers i.a. are promoting M6 wafers with a length of 166 mm and M12 with a length of even 210 mm and various sizes in between. This might be the start of a new age in the solar industry.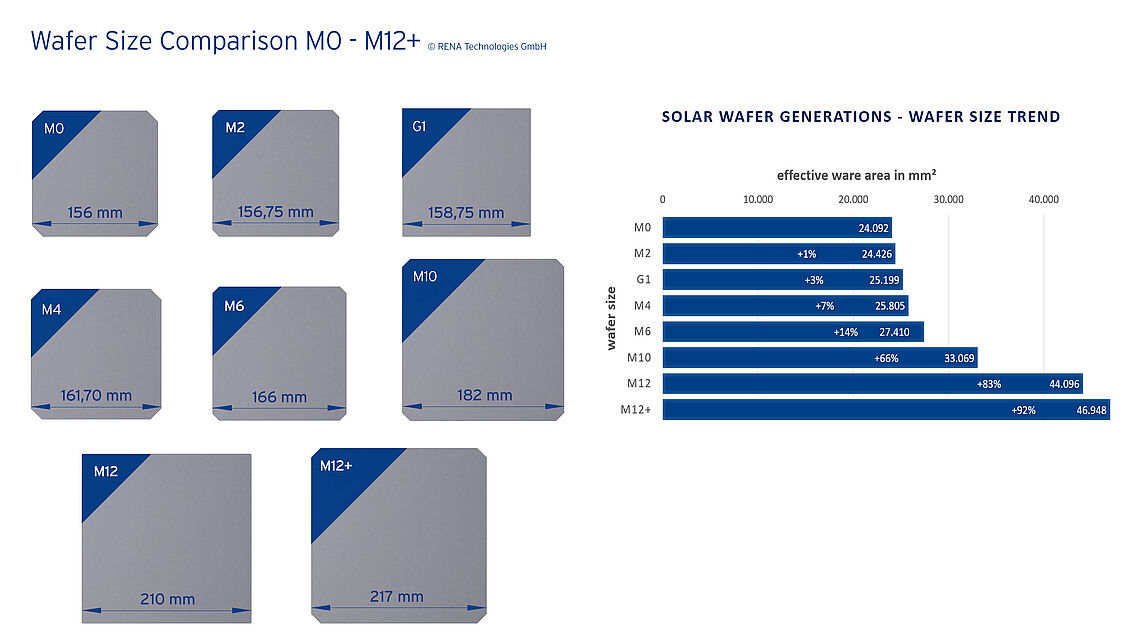 In order to work with the new formats, production equipment has to be capable of handling bigger wafers as well as keeping process homogeneity and yield on highest levels. Another challenge manufacturers have to handle is the footprint of the tools. Larger wafers require either wider lanes, faster transport or bigger carriers. We at RENA managed to design our new Batch and NIAK Inline platforms to be capable
of handling up to M12 processing on identical footprint. Process stability is perfectly mastered by our expert developers and process engineers and achieved homogeneities are impressive. Even though large wafers are more vulnerable to mechanical damage our wet processing machines provide lowest breakage rates and highest yield as known from previous wafer generations.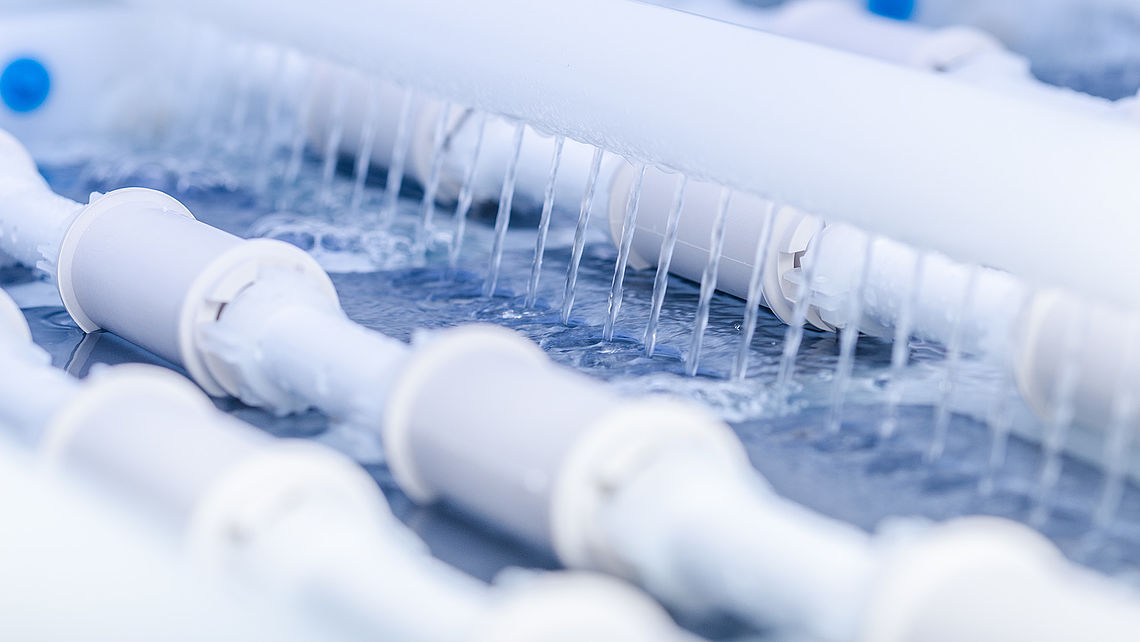 1 of 2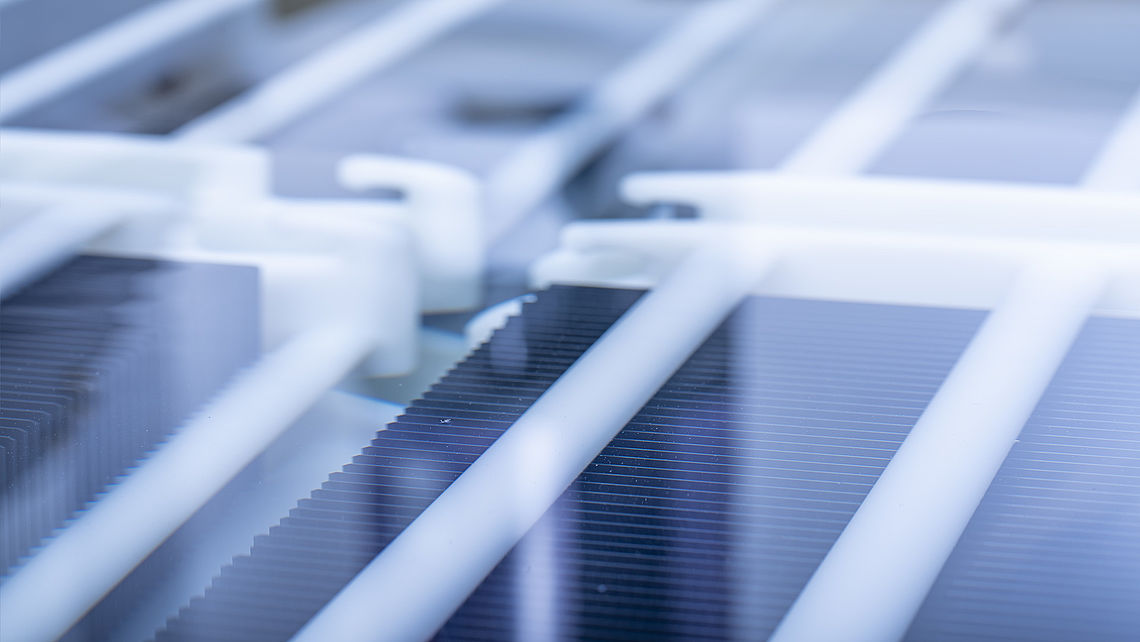 2 of 2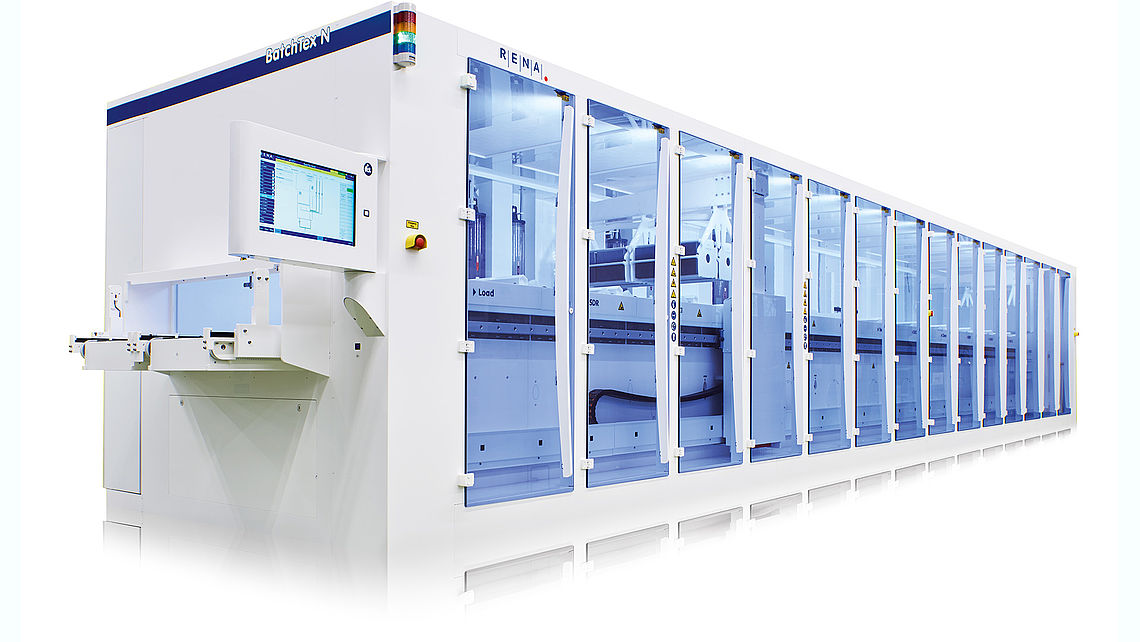 Cleaning and Texturing of Large Silicon-Wafers
As in previous machines RENA offers a mass production solution for cleaning and texturing processes in one single tool. The RENA BatchTex N400 XL is specifically designed to handle lager wafer sizes at the same stable performance. Damage etching, texturing and high-end cleaning are done in one single machine at a throughput of up to 8000 wafers per hour. The BatchTex N400 XL uses the IPA-free RENA monoTEX® process for texturing. Thus enabling best surface quality and low cost of ownership.
---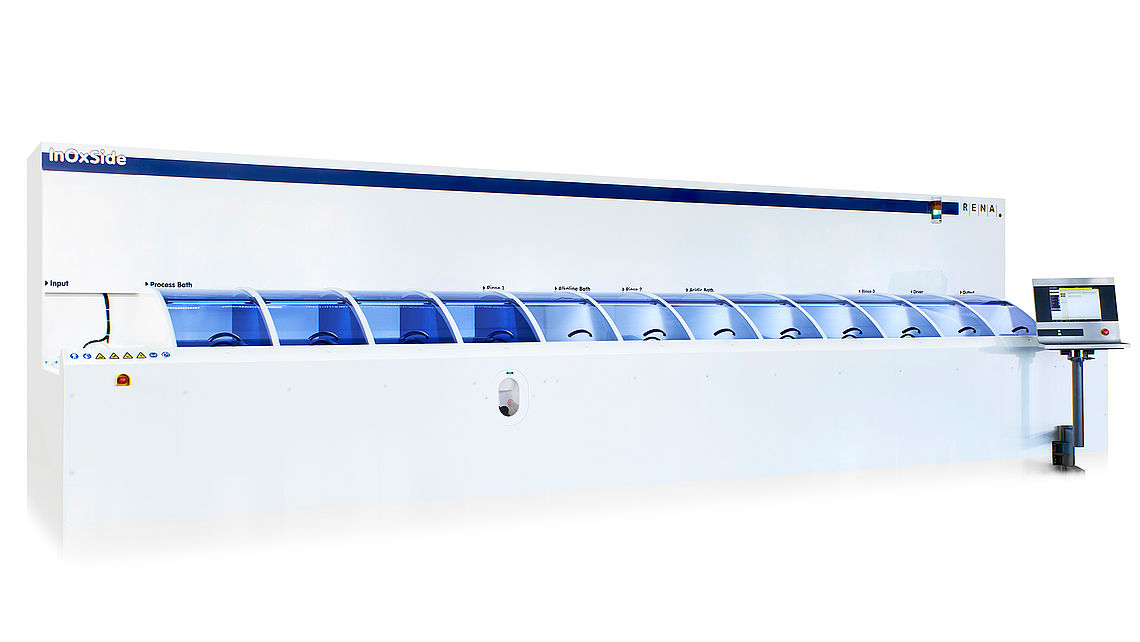 Single side wet processing up to M12 wafers
Further production steps like edge isolation, rear side polishing and phosphorous glass removal are the perfect szenario for our InOxSide® machine. It is based on our all new NIAK 3 platform. The choice is yours! The tool can handle wafer sizes from M0 to M12 for the processing of PERC, PERT or TOPCon silicon solar cells. However, the machine requires the same footprint as previous tools. Depending on the configuration it obtains a throughput of >4000 wph (M12), >5600 wph (M6) and up to >5800 wph (M2)
It`s uncertain which or even if one of the new wafer sizes is going to be the next standard in pv-manufacturing. RENA wet processing tools however are capable of handling your desired wafer format – with RENA wet chemical equipment you are prepared for future developments. Have a chat with our experts about your future production plans. We are sure to meet your expectations.